Oman eVisa For Turkish Citizens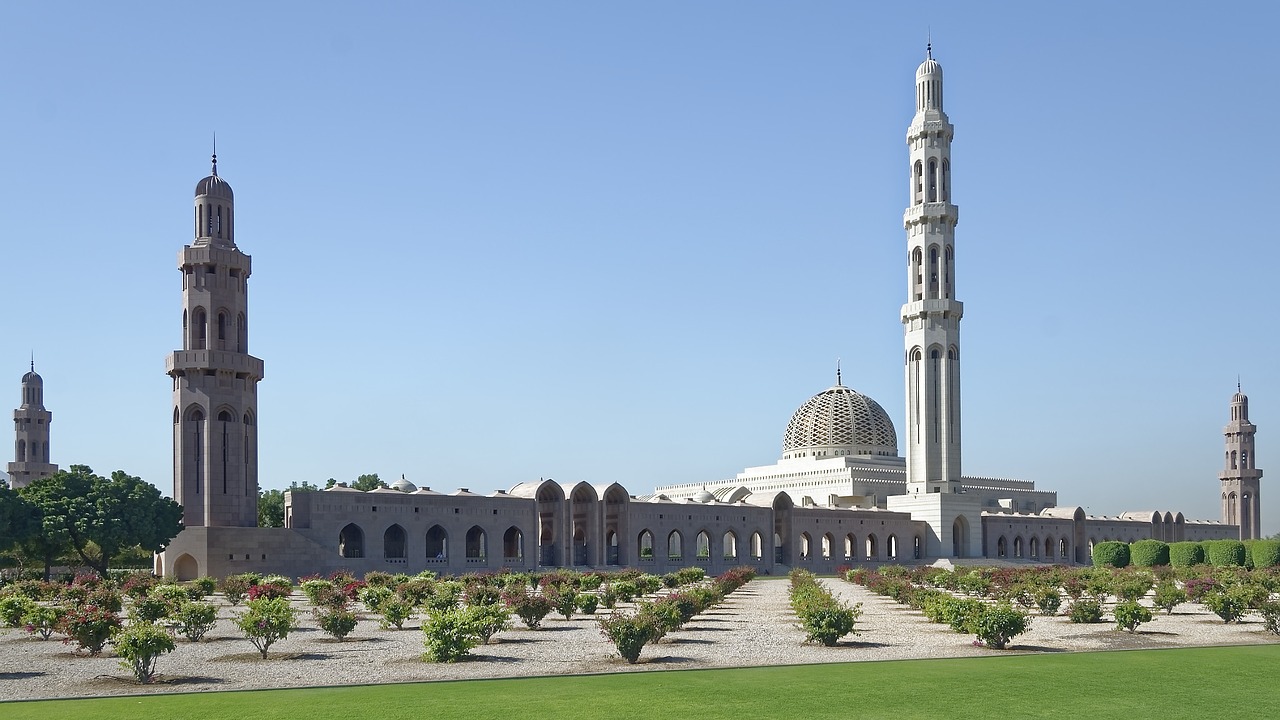 Turkish citizens don't have to worry about traveling to Oman, as now they can obtain an Oman visa entirely online.
Oman eVisa was introduced in 2018 by the Royal Oman Police to facilitate the application process for eligible foreign citizens. Turkish passport holders can use the Oman eVisa to visit Oman for tourism purposes.
There are two types of electronic visas to Oman – a single-entry visa valid for 30 days and a multiple-entry effective for 365 days from the issue. Both types allow the Turks to stay in the country for up to 30 days.
The Oman eVisa application process is extremely speedy and straightforward. Turkish passport holders only need to complete a few steps: submit the application form with supporting documents and cover the fees.
The approval will be delivered directly to the applicant's email address. It's so simple, isn't it? If you want to know more details about the Oman eVisa for Turkish citizens, go ahead!
Oman eVisa online application process from Turkey
When applying for an Oman visa, Turkish passport holders can enjoy all the benefits of the online visa application process. It is easy, quick, and flexible.
You are able to apply from any place you are right now as long as there is an internet connection.
Grab your favorite device and start the Oman eVisa application process:
Fill out the visa application form. You are supposed to enter some basic personal information, as well as a few details about your trip.
Upload the supporting documents (a valid passport, face photo, and travel insurance).
Check the provided data for mistakes.
Cover the fee via the preferred payment method.
Await for the application to be processed and approved. Be patient and make sure to apply at least several days in advance of your planned entry into Oman.
Check the email account regularly. The letter with the PDF document of your approved Oman visa will be sent to your email address.
Print out your Oman visa and take a paper copy with you during the trip.
Note that the final decision on whether you are allowed to enter Oman is at the discretion of the Royal Oman Police officer at the port of entry.

Oman eVisa processing time and fees for Turkish citizens
The processing time highly depends on many factors: the accuracy of data, the number of applications to be processed, the time of application submission, and others. Therefore, the waiting time for each case is individual.
However, usually, our customers don't need to wait for more than a few days. To ensure you avoid unnecessary delays, please thoroughly check your application form and supporting documents. Any mistake can lead to issues and delays.
The fees for Turkish passport holders are the following:
99 Euro for a single-entry visa
179 Euro for a multiple-entry visa
This price includes expert assistance from our support team. You can ask any question that bothers you, and our experts will guide you along the application process to make it as easy as possible.
The fees can be covered using any online payment method available on our website. You can choose between debit/credit cards, PayPal, or PayU. All payment options we offer are absolutely secure.

How long can Turkish citizens stay in Oman with an eVisa?
Turkish nationals can stay in Oman visa-free for 14 days. Oman eVisa allows you to have a more extended stay – for up to one month (30 days).
Depending on the Oman eVisa type selected, Turkish citizens may have a single-entry eVisa valid for 30 days, or a multiple-entry permit that enables them to enter Oman numerous times and stays effective for the entire year (365 days from the date of issue).
Oman eVisa requirements for Turkish citizens
Electronic visa requirements
As you are applying for an online visa to Oman, you need to satisfy the following requirements:
you must own a working device – a smartphone, tablet, laptop, or PC
your device must be connected to the internet – Wi-Fi, mobile internet, or hardwired internet
you must have an active email account – it's where the approved online visa is delivered
you must have sufficient financial means and the ability to use them for online payment
Required documents
To make sure the application will be approved, Turkish passport holders must upload all the necessary documents:
a Turkish passport bio-data page – a passport must stay effective for a minimum of 6 months (180 days) from the intended day of entering Oman
a photograph of an applicant's face (the photo may be taken by a smartphone or PC camera)
a valid travel insurance
Requirement on arrival
Upon arrival, you'll need to show the officials your valid Turkish passport and a paper copy of your electronic Oman visa.
After your documents get checked, you will receive a stamp in your passport containing the date of your arrival and the date you should leave the country.