Oman eVisa for US citizens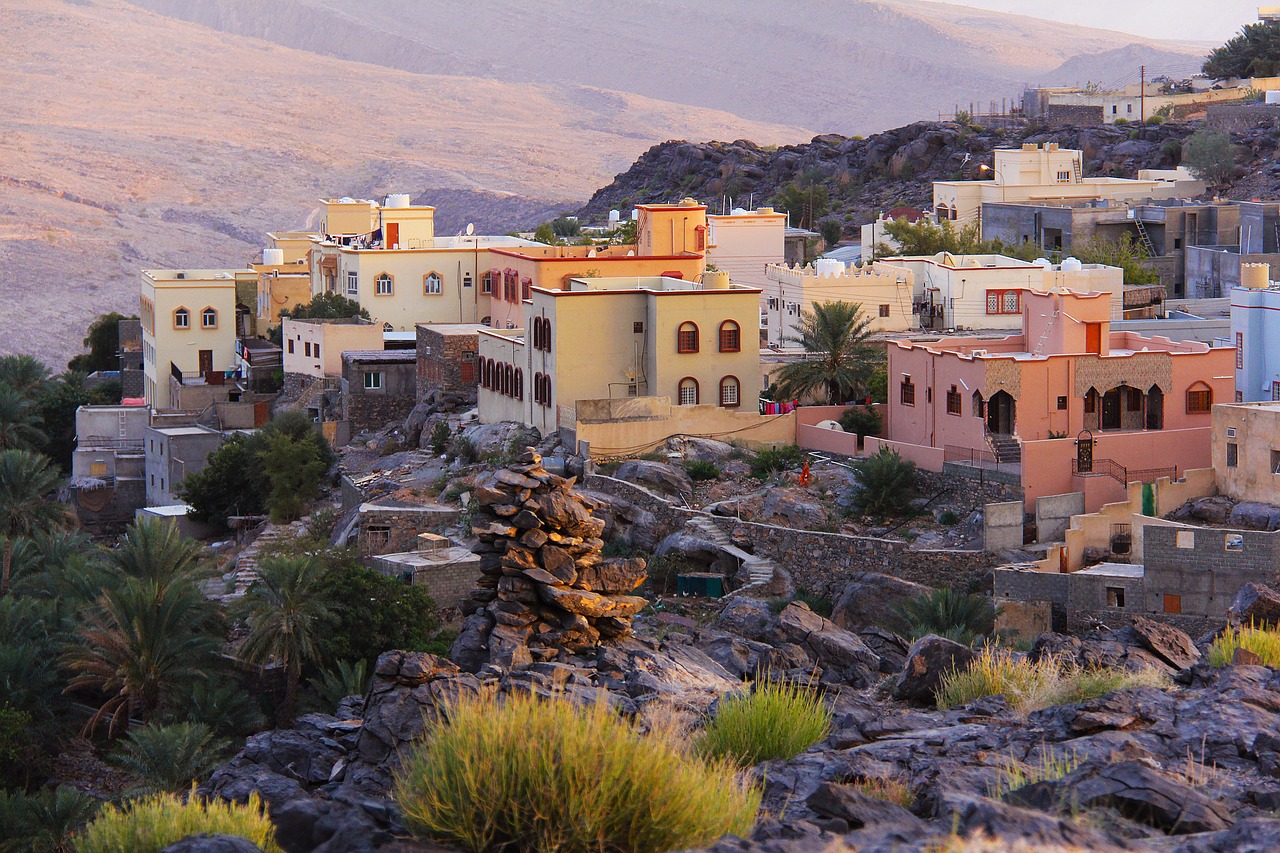 American citizens must apply for a visa to enter Oman. The best option is to obtain an Oman eVisa for US citizens– an electronic document that allows you to stay in the country for a specified time period.
The eVisa system was introduced in 2018 by the Royal Oman Police. Thanks to it, the process of getting an Oman visa is very simple and convenient. You can do it without visiting the embassy of the Sultanate of Oman or the consulate. However, remember that you need to apply outside Oman.
It is very easy to apply for an online visa. Just prepare the necessary documents, such as a valid passport (with at least 1 blank space per entry stamp), visit the website, fill in the application form, cover the fee, and receive the document via email in PDF form.
Oman visa online can be used only for tourism or business-related purposes. You can't take part in activities related to employment with it. Besides, United States citizens can pick between single-entry, multiple-entry, or transit visa types.

Do holders of United States of America passport need eVisa to Oman?
The answer is yes. There are more than 100 nationalities from all over the world who have the possibility to apply for an electronic visa.
American citizens are one of the nationalities that are entitled to submit their application for an eVisa to Oman.
There is no need to visit the embassy – the whole process is smooth and quick.
This electronic authorization allows you to stay in the country for a period of 10 or 30 days, depending on the purpose of your stay.
Furthermore, American citizens are entitled to apply for a special multiple-entry visa valid for 10 years from the date of first entry, and it allows them to stay in Oman for 6 months.
To obtain an Oman tourist visa, you just need to complete a form and proceed with payment by credit card or another acceptable way of payment.
While completing data for your eVisa application, you will be asked for information such as your passport details, marital status, current occupation, or permanent address.

What are the available types of visas to Oman for US citizens?
There are several types of eVisa:
single entry with 10 days of stay and one-month validity,
single entry with 30 days of stay with one-month validity,
multiple-entry with 30 days of stay with one-year validity, and one special type of eVisa for American passport holders.
This eVisa has 10 years' validity and allows for six months of stay in Oman with two possible purposes – tourist and business.
The eVisa should be used within 30 days from the date of issue. The period of stay in Oman may be extended, but it depends on the decision of the Immigration Office in Oman.
How to apply for an eVisa to Oman from the US?
In order to get an Oman tourist visa online, American citizens need to grab their electronic device with an internet connection, check all the requirements, prepare the necessary documents and:
Visit our website and click on the 'Apply Online' button.
Fill in the visa application form with accurate data (like name, surname, date of birth, passport number, etc.). Check the information twice, as mistakes can make you wait longer or even cause a rejection.
Cover the fee. You can do it with online payment methods such as PayPal or credit/debit card.
Wait for the processing and confirmation.
Receive an email with your approved Oman eVisa in PDF form. It is advisable to print it out due to the fact it will be checked by the proper authorities at the border crossing.
Important! You must have a valid passport (for at least 6 months) to get eVisa and visit Oman.
Oman eVisa processing time and fees for US citizens
The processing time
The processing time for the Oman tourist visa online depends on many factors. Each application is different, so the time may vary. But you don't need to worry, the process will be as fast as possible.
Important! Remember to fill in the application form with accurate information. Check everything twice to avoid mistakes that can lead to delays. Also, keep in mind that applying on a non-working day may result in a longer wait.
The fees
When it comes to the fee, it depends on the visa type. So you can pick:
a single-entry visa for a 30-day stay, which enables you to visit Oman once: 99 USD
a multiple-entry visa for a 30-day stay (you can visit Oman numerous times within the validity period with it): 179 USD
a multiple-entry visa for 6 months of stay: 149 USD
a transit visa (used only when you transit through Oman): 99 USD.

How long can US citizens stay in Oman with an eVisa?
The time of stay in the country depends on the Omani eVisa type. So, according to the Sultanate of Oman, you can obtain a:
Transit visa – allows one to stay in the country for 72 hours. If you wish to leave the transit zone at the airport, you must have this visa for Oman.
Single-entry visa – it can be used to enter the country once and stay there for up to 30 days.
Multiple-entry visa – designed for numerous visits in Oman, it grants 30 days or 6 months of stay. Pick the option perfect for you.
Oman eVisa requirements for US citizens
You need to meet the requirements in order to get an Oman visa. So you should have:
a passport that is valid for at least 6 months from the planned entry date to Oman
scan of the passport bio-data page
an active email address
a face photo of the applicant.
Note that if your passport expires, also your Oman eVisa is not valid.
Benefits for Omani eVisa
You can enjoy many benefits when you have an eVisa. The process of applying for it is very simple and fast; you just need a device with an internet connection. Everything is done electronically, so there is no need to visit the Oman embassy and take part in face-to-face interviews or wait in line, which can be stressful and inconvenient.
Besides, the method is very secure. You don't need to worry about your safety and wasting your time. Also, there is no paperwork, and the whole application is very intuitive.