3.
Check your inbox
Once your application is approved, your eVisa will be sent to your email
This website allows you to apply for and register your obligatory eVisa before traveling to Oman. Our service assists you through the eVisa process, providing full customer support for each inquiry regarding the application form and any related issues. The application process can take up to 72 hours. Please note: Our company is not related to any government agency. We are an independent organization that helps individuals and legal entities with their administrative travel paperwork.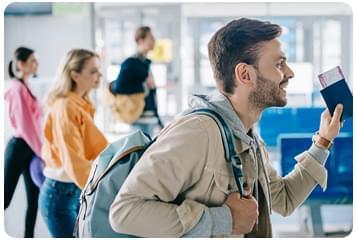 E-Visa to Oman
If you are planning on travelling to Oman, you may now apply online for an e-Visa. Using our services, you can get your Visa permit in just 72 hours. The Oman government decided to introduce these changes in February of 2018.
The application process takes less than 15 minutes. Prepare all of the necessary documents, and apply online.
You can travel to Oman for tourism and business purposes. There are different types of e-Visa permits used to travel to Oman. Choose the most suitable for your needs. If you are a GCC (the Gulf Cooperation Council) citizen, you do not need a visa to travel to Oman.
However, if you are a resident of one of the GCC countries, you need to apply for an e-Visa to Oman. Though, your profession needs to be on the list of approved by Oman's government professions. Otherwise, your application may not be approved.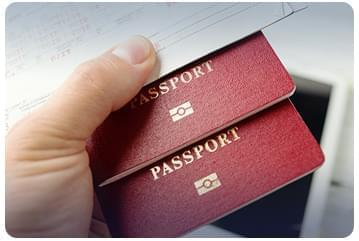 How to fill the application form?
Filling in the application form is as straightforward as it can be. Click the green button 'Apply Online for an e-Visa' and start completing the form. Provide your details, and fill the travel details as well.
Choose the preferred e-Visa type. You can choose:
A single-entry visa that allows a 10-day stay. It costs 69 Euro and is valid for one month from the issuing date.
A single entry visa that allows a 30-day stay that costs 99 Euro.
A multiple-entry visa that is valid for one year from the issuing date. Each stay cannot be longer than 30 days. Please note that the first entry must take place within the first 30 days of issuing. This e-Visa type costs 149 Euro.
Then, provide your passport details, upload a photograph, and a scan of your passport. Pay the handling charges using any convenient to you method of online payment.
The last step is checking your e-mail for the confirmation number. You can check the status of your e-Visa processing with this unique number. Within the next 72 hours, e-Visa will arrive at your e-mail address.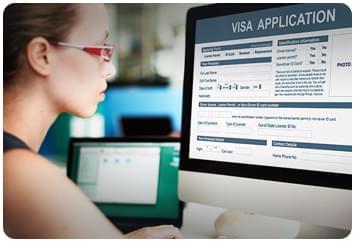 Oman tourist visa
You can also get an Oman tourist eVisa. Tourist eVisas are granted to foreign nationals who want to enter the Sultanate of Oman for tourism. In other words, the eVisa to Oman is for tourists!
A tourist visa authorizes a visa holder to visit and stay in Oman for a period of 10 days, 30 days or 6 months. If it will be necessary you can also extend your stay while you are already in the country territory. The initial entry has to take place within 30 days from the date of issue of the eVisa. You can apply for either a single or a multiple entry authorization.
You cannot stay in Oman longer than the authorized period. Any violation of this rule will cause a fine and other serious consequences. For example, you may have to pay up to ten Riyals per day if you overstay your eVisa.
Each person who is eligible to apply for an eVisa, has to submit a separate application. Passport validity has to exceed the period of 6 months from the intended date of entry.
Citizens of countries listed as authorized to submit an application for an electronic visa to Oman will only need to attach a digital copy of a biodata page of passport and a photograph of an applicant which might as well be a selfie.
Even if the nationality which is noted in your passport is not eligible to apply online based on the passport scan, a photograph, and a Schengen visa, you might be still eligible to apply with a valid GCC visa (it's in the form of an orange sticker). If you are intending to travel to Oman with a GCC visa, but you are unsure if the profession noted on it is entitled to apply online, you can contact us.
Keep in mind that we are dealing with e-visas to a variety of different places. Have you ever thought of visiting the US? Apply today applyforesta.com. What about Canada? Check how quick you can get eTA to enjoy this beautiful country etacanadaonline.com.
Additional information
Some additional information concerning e-Visa to Oman includes:
Whenever your passport expires, or in the case of losing it, you need to apply for a new e-Visa to Oman.
E-Visa does not allow you to work in Oman. You can travel for business purposes, such as attending a meeting.
In the case of overstaying in Oman, each unauthorized day will be fined with 10 OMR.
Please carefully check all of the requirements and the required documents before applying.
Should you have any questions, do not hesitate to contact our support team at support+om@evisa.express.