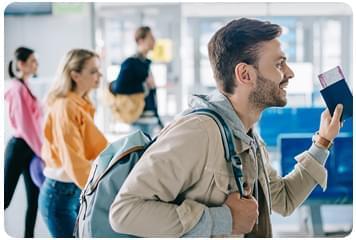 Oman Visa - eVisa Online
You must need an Oman visa to travel to Oman unless you come from visa exempt countries. If you are a citizen of the member states of the Gulf Cooperation Council, you might visit Oman even without a visa.
Since March 2018, it has become easier to get an Oman visa. You can apply an eVisa Oman online. However, you will be still able to get a visa on arrival. The recent change has done to make it easy to get a visa without any hassle and waiting time.
You need to stand long in the queue if you want to get your visa on arrival. Once you have eVisa to Oman, you do not need to go through all these hassles. Normally, it takes five minutes.
An Oman visa can be obtained for any except Israel citizens. However, an Israeli stamp on your passport will not cause a problem.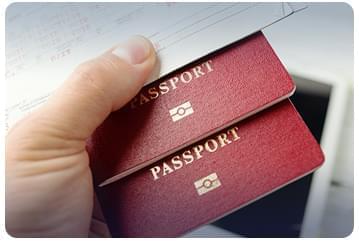 How to fill the application form
The online application process is super easy. You just need to get the form and fill it with all the required information. First, you need to visit our website to get the form. The website will first ask for basic applicant's information and the type of visa.
Once you select the type, you will be asked about your passport information. You need to fill the form with all the required and genuine information to avoid any possibility of rejection.
Once you submit a complete application with all data, it will take the shortest possible time for approval. You might also experience some exceptions.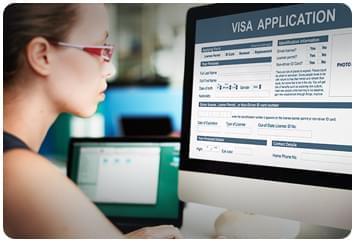 Oman tourist visa
You can also get an Oman tourist visa. This visa is designed for the tourists. These are granted by competent bodies to those foreign nationals who want to enter the Sultanate of Oman for tourism.
A tourist visa authorizes a visa holder to visit and stay in Oman for a month. If you want, you can also extend for a similar period. The validity of a tourist visa to Oman will be one month only from the date of issuance. The number of the trip is one.
You cannot stay more than the described period. Any exception will cause fine and some other dire consequences. You will have to pay up to ten Riyals per day if you stay longer than the period.
When it comes to the requirements, you need to submit an electronic application form under the responsibility of any tourist company, office, or hotel licensed for the tourism.
You will need a letter from the sponsor with the seal of the institution. You will need a copy of chamber of commerce certificate, valid commercial registration, and a copy of the signature authorization.
In addition, you will need your passport with the validity of at least six months. Two photos will also be required (photo of the applicant and copy of passport). You will have to submit a complete application form with all the required documents to get a tourist visa for Oman.