How to check if my Oman visa is original or fake?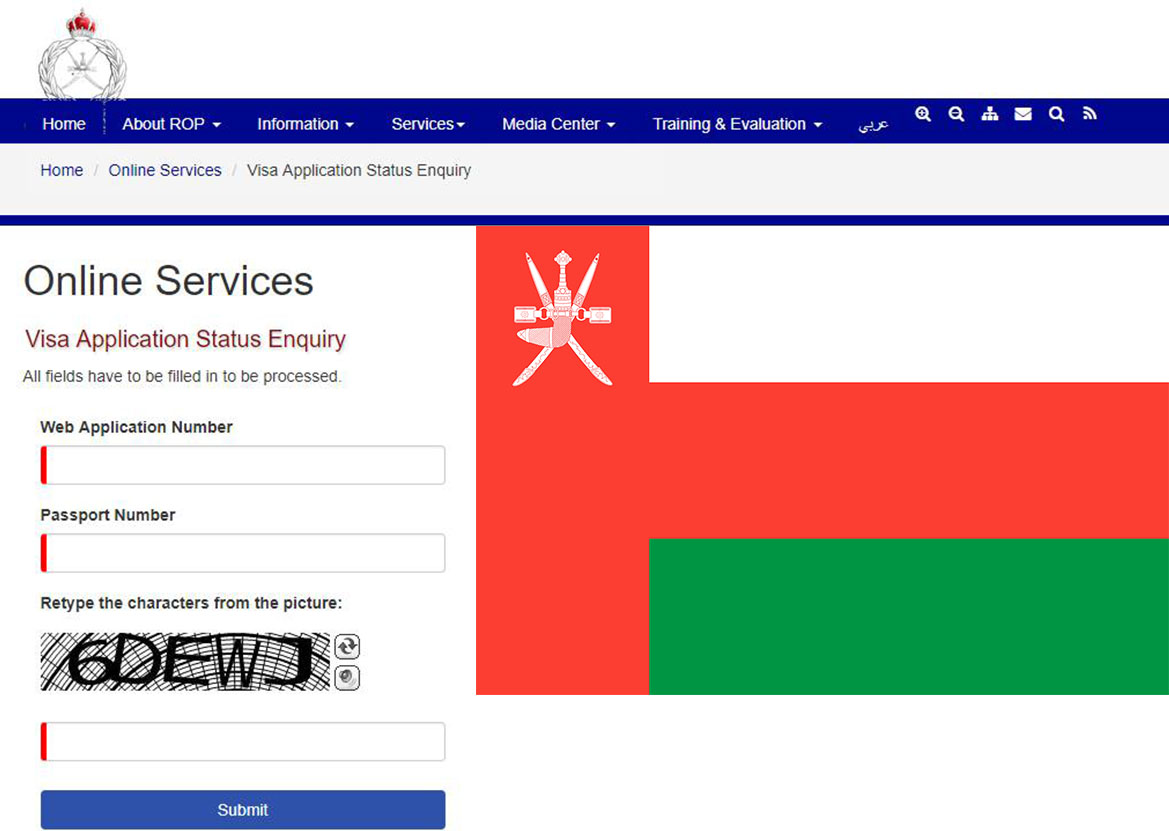 Is my Oman visa is original or fake?
Is my Oman visa is original or fake? Well, this a common question asked by many visa applicants in Oman.
Content:
You've at many times heard cases of fraud reported to the authorities and innocent people convicted wrongly.
Fraud is on the rise currently as people have decided to make easy money through misguiding innocent people who don't have a clue whatsoever regarding the originality of a visa.
For instance, a technician visiting Oman ought to have technician visa. Agents may misguide you by giving you fake visa and this may cause you unexpected inconveniences during your travel day.
Worry not as here is how to check Oman visa is original or fake.
1. Go to the official Royal Oman Police website
The Royal Oman police have an official website where you can visit and check the status of your visa. This official website has many options that offer services to everyone. In order to check whether your visa is original or fake click here http://www.rop.gov.om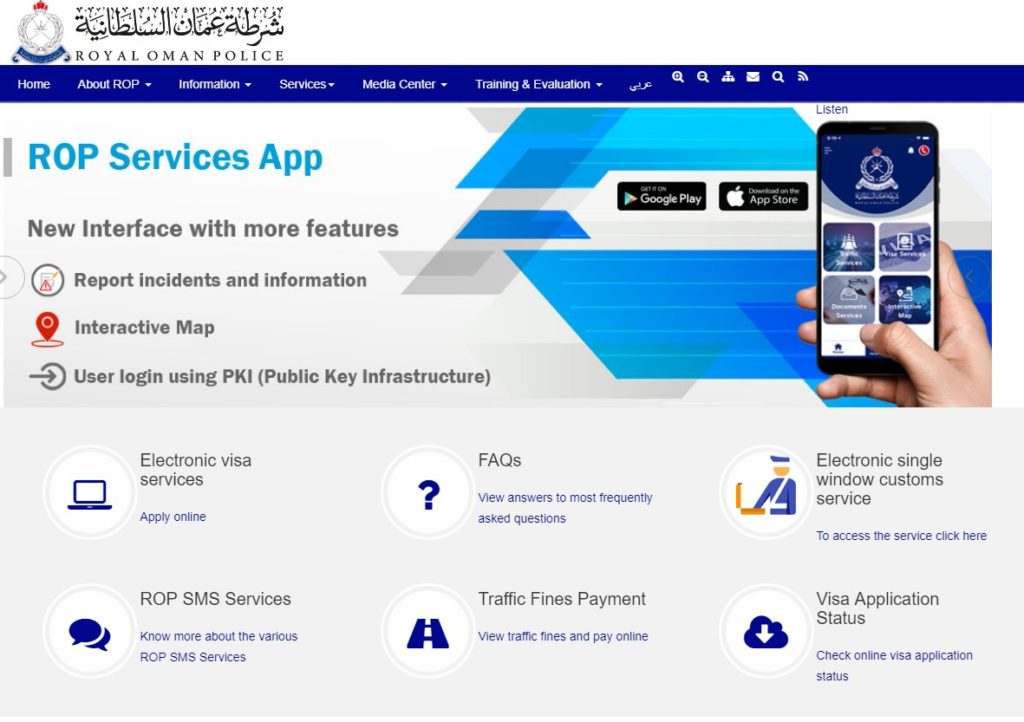 2. Click online services
When you find the official Royal police website, you'll find the homepage of the site. The homepage has quite a number of services offered, click on the online services option. This option is located on the left sidebar. Click on the icon to find a few more options.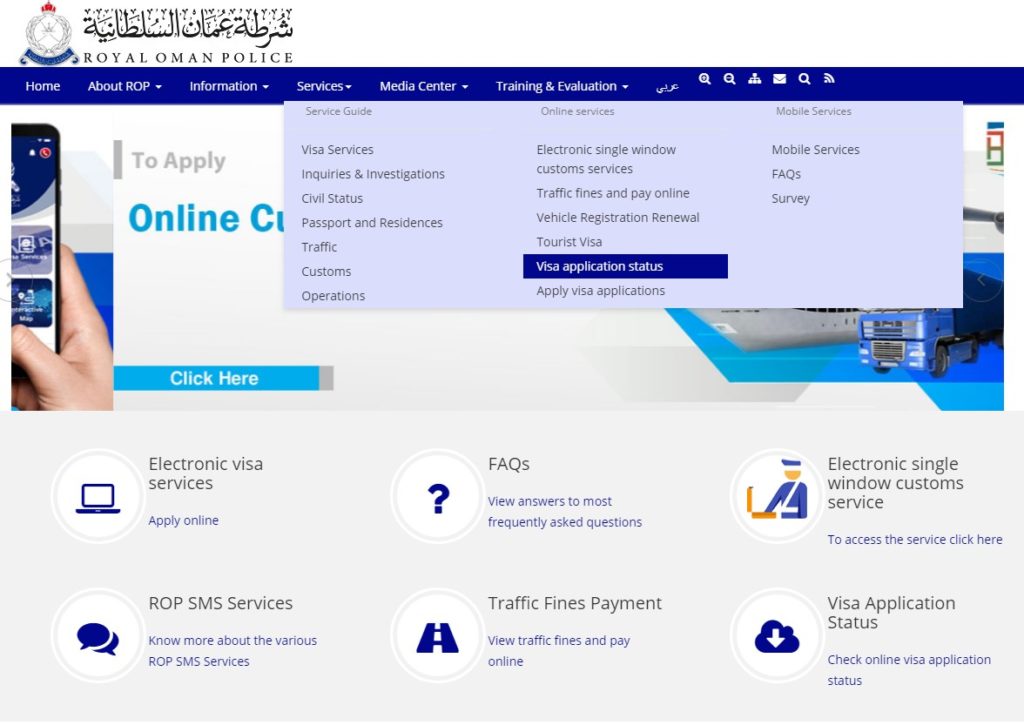 3. Select Visa Application Status option
After you select this option, a new page will open and you will see these three options.
Passport Number
Passport Country
Web Application Number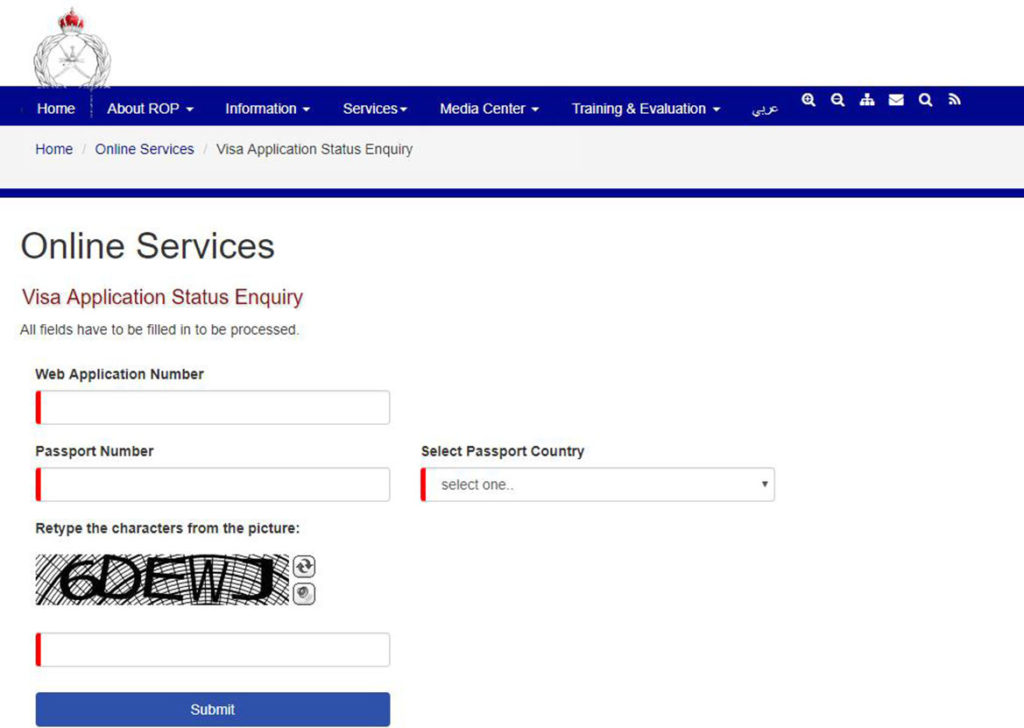 Fill in the required details. Some of the information needed is to be extracted from your passport.
The web application number is the number given to you while applying for the Oman visa.
If you don't recall the number you can retrieve it from the visa copy.
4. Submit
After filling all the required information, you can submit by clicking on the submit button below the passport country option.
After entering all the required data, then all the information needed will be given back. If your Oman visa is not original then you'll be replied at the comment section below.
You can also check if your Oman visa is Fake or original manually. However, this requires you to be aware of the laid down rules of the Oman visa.
Here is the manual method of checking whether your visa is original or fake:
Time validity: Any original Oman visa is valid for up to 6 months from the date it was issued to the applicant. Any visa stating an exceeding time is fake;
Extension: A valid visa is valid for a one-month extension to stay for a single entry of the country. If an agent issues you a visa that states you can extend for more than a month then it's a fake visa;
Visa type: There're many types of Oman visa depending on the purpose for visit. For instance, if you're visiting Oman to be enrolled in school then you should be given a student visa and for those traveling to Oman to visit his or her family then family visit visa is the right visa.
Checking if your Oman visa is original or fake will save you embarrassment in the last minute. You may also encounter a lot of different difficulties after entering Oman.
Wait are you waiting for? Check now if your visa is original or fake!