Oman eVisa for UK Citizens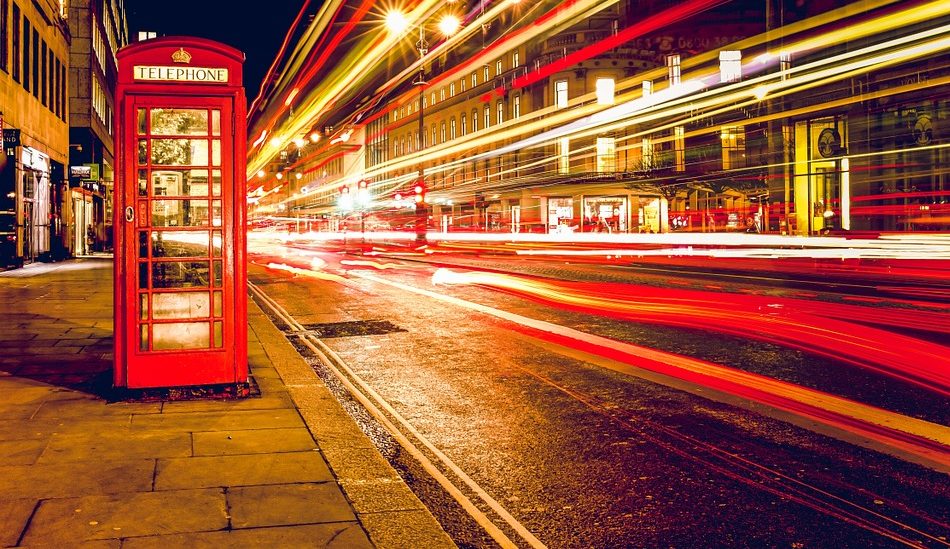 Oman visa online was introduced in 2018 to make the process of application easier and smoother. United Kingdom citizens can obtain an eVisa to visit Oman. As the process is done entirely online, there is no need to visit the embassy of the Sultanate of Oman or the consulate. It is a very simple and safe method.
You just need to visit our website, click on the 'Apply Online' button, fill in the form, and wait for the confirmation email with an eVisa in PDF form.
You can choose the type of eVisa for Oman: single-entry or multiple-entry permit. Both can be used for tourism-related purposes.
The process of application for eVisa is very fast. It won't take more than 15 minutes. Just read about all the requirements and prepare the necessary documents. Remember to check the provided details twice to avoid mistakes, as they can lead to delays or rejections.
How to apply for an eVisa to Oman from the UK?
Before British passport holders start the application process, they should prepare a valid passport, a face photo, and an electronic device with an internet connection. Then:
Visit our website and click on the 'Apply Online' button.
Fill in the application form with accurate information such as name, surname, date of birth, passport number, email, etc. Check the details twice to avoid mistakes, as they can lead to some serious problems like delays or rejections.
Cover the fee. Select the best payment method for you (such as PayPal, credit/debit card, etc.).
Wait for the processing and receive your eVisa via email in PDF form. It is advisable to print out your online visa for Oman. It will be checked by the proper authorities at the border crossing. Also, remember about a valid passport.
Oman eVisa processing time and fees for the UK citizens
Processing time
Oman eVisa for UK citizens application process is very fast. However, as it depends on many factors, each case time can be different. Apply earlier to get all documents on time and enjoy your trip.
Processing Fee
British citizens must pay the fee for Oman online visa, which depends on the type:
a single-entry visa for Oman: 99 Euro
a multiple-entry visa for 30 days: 179 Euro
a multiple-entry visa for 6 months: 149 Euro
a transit visa: 99 Euro
How long can UK citizens stay in Oman with an eVisa?
British citizens need to choose the type of Oman tourist visa. The single-entry visa enables you to stay in the country for up to 30 days, and thanks to it, you may enter the country once.
A multiple-entry visa allows UK nationals to stay in the country for 30 days or up to 6 months. You can enter Oman numerous times if you are its holder.
What are the requirements for Oman Visa Online?
Online Oman visa requirements for British citizens aren't numerous. You just need to prepare:
a device with the internet connection
a valid means of payment
a passport that doesn't expire within 6 months
a photo of the face
You may be asked for additional documents, so keep that in mind.

Important Information about Oman eVisa
Before you visit Oman, you must remember that:
You should apply earlier for an Oman eVisa to avoid some inconveniences.
You need to be outside Oman to complete the application process.
You must have a valid UK passport for at least 6 months.
Any changes to your passport data or its expiration date make your online visa invalid.
Overstaying the Oman visa will be punished by a fine, so be careful about dates.
You can't take part in activities related to employment with the Oman eVisa.
What are the benefits of Oman eVisa for United Kingdom citizens?
UK passport holders can apply for an eVisa to Oman and enjoy many benefits.
The process of application is very easy and intuitive. Just follow four simple steps and be happy about your trip.
You can apply electronically without visiting the embassy and consulate.
You can save time and effort.
There is no paperwork.
You can apply from any part of the world. You just need an electronic device with an internet connection.
The experience of getting an eVisa to Oman is stress-free as you don't need to be interviewed at the embassy.
Is it safe to get an Oman eVisa online?
Oman eVisa is a perfect choice if you wish to get a visa quickly and don't want to worry about safety. A group of experts will take care of your application, so you will receive it very fast.
Besides, we offer a service in a few languages: English, German, Polish, Spanish, Chinese, and French. This is a very convenient option.
Should you have any questions, you can ask the support team, who would gladly help you with your eVisa. Don't hesitate and apply.