What Kind Of Visa Do I Need If Driving From Dubai To Oman As A Tourist?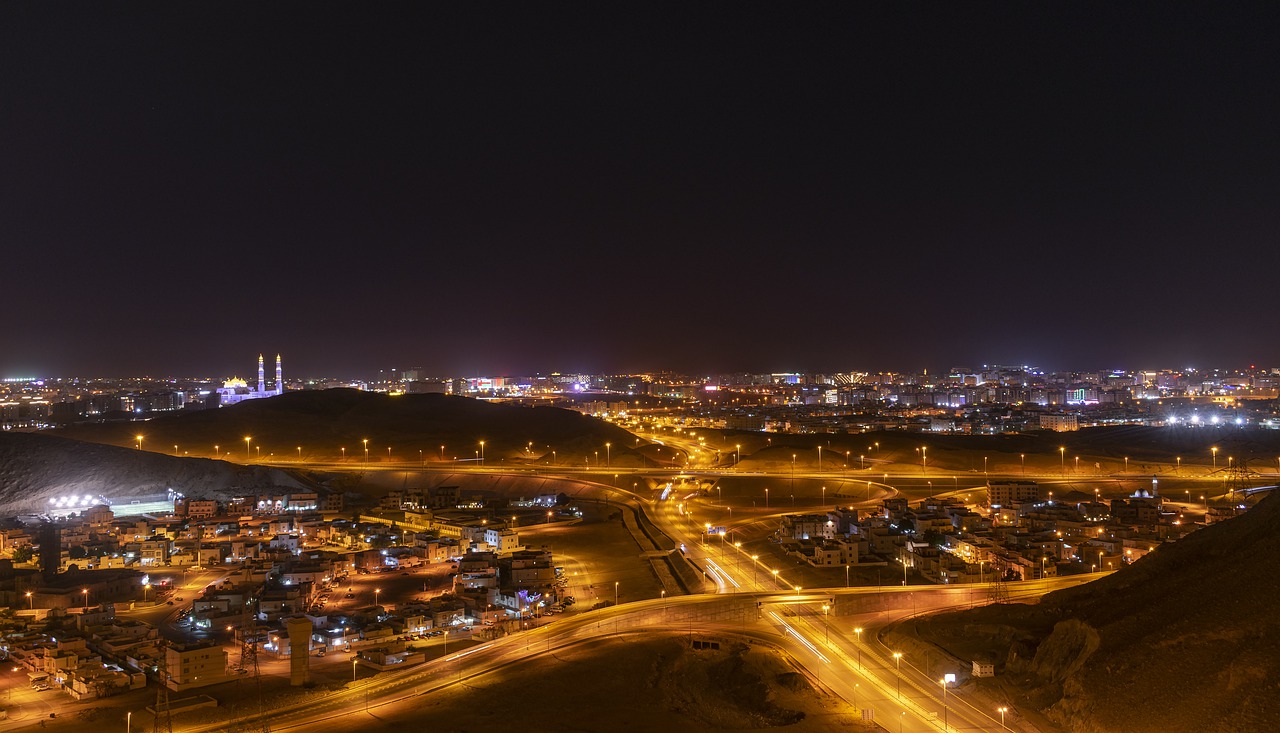 For the majority of countries, a visa is required for entry to Oman. The exceptions are GCC member states, which have an agreement with the Sultanate that allows their citizens to visit without obtaining visas before arrival.
Non-GCC visitors should contact their respective embassy or consulate prior to travel. There are plans to introduce automated eVisas in 2018 to make obtaining visas easier.
Omani immigration authorities may deny entry to visitors without a visa for any reason. This can happen if you have an Israeli stamp in your passport, or if it is evident that you intend to remain in Oman long term (for example, because of the nature of your luggage).
The best prevention is to ensure that your passport does not contain Israeli stamps and that, if you do have an Israeli stamp, it is very faint or at least only partially visible.
No wonder that residents from the closest neighbor of Oman tend to organize road trips for an entire weekend with their friends and family.
It just takes 4-5 hours to travel from Abu Dhabi or Dubai to the capital city- Muscat. While driving from the United Arab Emirates you get to marvel at the endless beauty of the surrounding deserts.
But a road trip from the neoteric paradise of Dubai is not only a perfect family activity. It is known that plenty of couples treat the shores of the Gulf of Oman as a perfect romantic getaway destination.
Breathtaking moments of the sun rising through the horizontal line can be observed from the rooms of SPA facilities and the best hotels. Combining the tranquil rest at the shores of the Gulf of Oman with hiking during one holiday was never easier.
While driving to Oman from Dubai you have to visit Jebel Akhdar. One of the most stunning places sculptured completely by nature. It takes a little over 2 hours to get there from the capital of Oman and the views that you are going to experience are just outstanding.
There are also plenty of restaurants that you can visit, to dine in the surroundings of this remarkable place.
What Kind Of Visa Do I Need If Driving From Dubai To Oman As A Tourist?
The Omani government has enabled plenty of nationalities to get their travel authorization electronically. While driving from Dubai to Oman for tourist purposes, you are entitled to use this simplified method.
Of course, some countries have been barred from the visa-exempt and still have to apply for the visa at the embassy or consulate, however, the majority of countries have been included.
The Americans, Australians, British, and citizens of the European Union are for instance entitled to use the above-mentioned authorization.
eVisa for Oman has been designed to abbreviate the process of absolute necessity. The whole process can be finished online, without the obligation of ever having to leave your house or office to make an appointment with the Embassy.
In order to get an eVisa for Oman, which is required while driving from Dubai, you just need to follow 3 easy steps.

How do I check If I am eligible to apply for an eVisa to Oman?
There have been multiple adjustments made to make as many nationalities eligible for an electronic authorization as possible.
The Omani government has enabled the citizens of 74 countries including the United States of America, Australia, New Zealand, United Kingdom and all members of the European Union to apply for an eVisa for Oman just based on 2 additional documents- a passport copy and a photograph of an applicant.
24 nationalities, such as India or Albania, have been authorized to apply for an eVisa given that apart from a valid passport they are a valid Schengen Visa or a valid visa from Australia, Canada, Japan, United Kingdom, United States holders(or a residence permit from one of these 5 countries).
In such case to their application form, they have to attach 3 additional documents.
However, if any of the above-mentioned is currently not in your possession- you can still submit Oman eVisa application, and attach the abovementioned to your application by sending them via email to support@evisa.express.
Even if the nationality that is noted on your passport has not been mentioned in the acknowledgment described above, but you are a GCC visa holder, there is still quite some chance that you are entitled to enter Oman with a valid eVisa.
Oman Royal Police has imposed an additional requirement for those who become eligible for an eVisa based on their GCC visa.
The profession that is noted on this document has to be on the list approved by the government list of occupations.
For verification purposes, you can contact our support team via phone or email. If based on this information you already know that you are entitled to apply for an eVisa to Oman, use the link below to fulfil the application:

How long does it take to get an eVisa?
The entire process might take up to 72 hours, so 3 working days, however, the pace with which the government works is not dependable on our agency.
If you are planning a weekend getaway to Oman you have to take under consideration that Oman Royal Police does not work on Fridays, so if you are planning on leaving on Friday or Saturday we strongly advise you to submit your application on Wednesday or even Tuesday.
After you submit your application, you will receive a confirmation email and after a couple of hours, you should receive the approved eVisa on the email address you have provided in the application form.