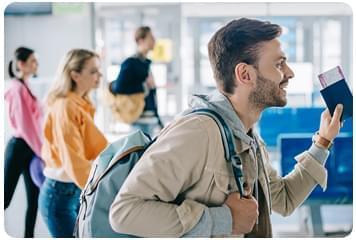 Oman eVisa – eVisa Online
You must have an Oman visa to travel to Oman unless you come from a visa-exempt country. If you are the citizen of a member state of the Gulf Cooperation Council (GCC), you may visit Oman even without a visa.
Since March 2018, it has become easier to get an Oman visa. Previously, it was only possible to get a visa on arrival. Now you can apply for an eVisa to Oman online before your trip. This change makes it easy to get a visa, with minimal paperwork and a much shorter wait.
You need to stand in a long queue if you decide to get your visa on arrival. With an eVisa to Oman, you do not need to go through all of that hassle. Our eVisa application process normally takes five minutes.
An eVisa to Oman can be obtained by the citizens of almost any country. Israel is a notable exception. However, simply having an Israeli stamp on your passport should not prevent you from entering Oman.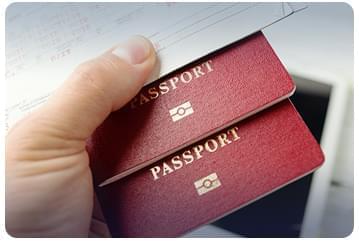 How to fill out the application form
The online application process is easy. You simply need to access the form and fill it out with the required information. First, you will need to visit our website to get the form. The website will ask for basic information about the applicant, as well as the desired type of eVisa.
Once you select the eVisa type, you will be asked for your passport information. It's important to fill out the form completely and truthfully in order to ensure acceptance.
Completed applications are processed within the shortest possible time (with rare exceptions.)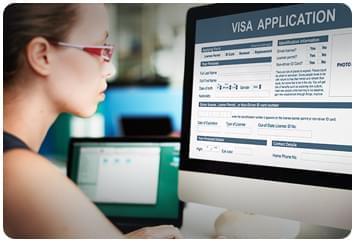 Oman tourist visa
You can also get an Oman tourist eVisa. Tourist eVisas are granted to foreign nationals who want to enter the Sultanate of Oman for tourism. In other words, the eVisa to Oman is for tourists!
A tourist visa authorizes a visa holder to visit and stay in Oman for a period of 10 days, 30 days or 6 months. If it will be necessary you can also extend your stay while you are already in the country territory. The initial entry has to take place within 30 days from the date of issue of the eVisa. You can apply for either a single or a multiple entry authorization.
You cannot stay in Oman longer than the authorized period. Any violation of this rule will cause a fine and other serious consequences. For example, you may have to pay up to ten Riyals per day if you overstay your eVisa.
Each person who is eligible to apply for an eVisa, has to submit a separate application. Passport validity has to exceed the period of 6 months from the intended date of entry.
Citizens of countries listed as authorized to submit an application for an electronic visa to Oman will only need to attach a digital copy of a biodata page of passport and a photograph of an applicant which might as well be a selfie.
Even if the nationality which is noted in your passport is not eligible to apply online based on the passport scan, a photograph, and a Schengen visa, you might be still eligible to apply with a valid GCC visa (it's in the form of an orange sticker). If you are intending to travel to Oman with a GCC visa, but you are unsure if the profession noted on it is entitled to apply online, you can contact us.
Keep in mind that we are dealing with e-visas to a variety of different places. Have you ever thought of visiting the US? Apply today applyforesta.com. What about Canada? Check how quick you can get eTA to enjoy this beautiful country etacanadaonline.com.